Corporate Profile
Lenmed Investments Limited (Lenmed) is an established South African, PDI-owned* hospital group providing private patient healthcare in Africa through the management and ownership of hospitals and other related health services.
Lenmed's roots reach back to 1984. In response to the community's growing healthcare needs, the first hospital in the Group was founded in Lenasia, Gauteng as a 48-bed facility.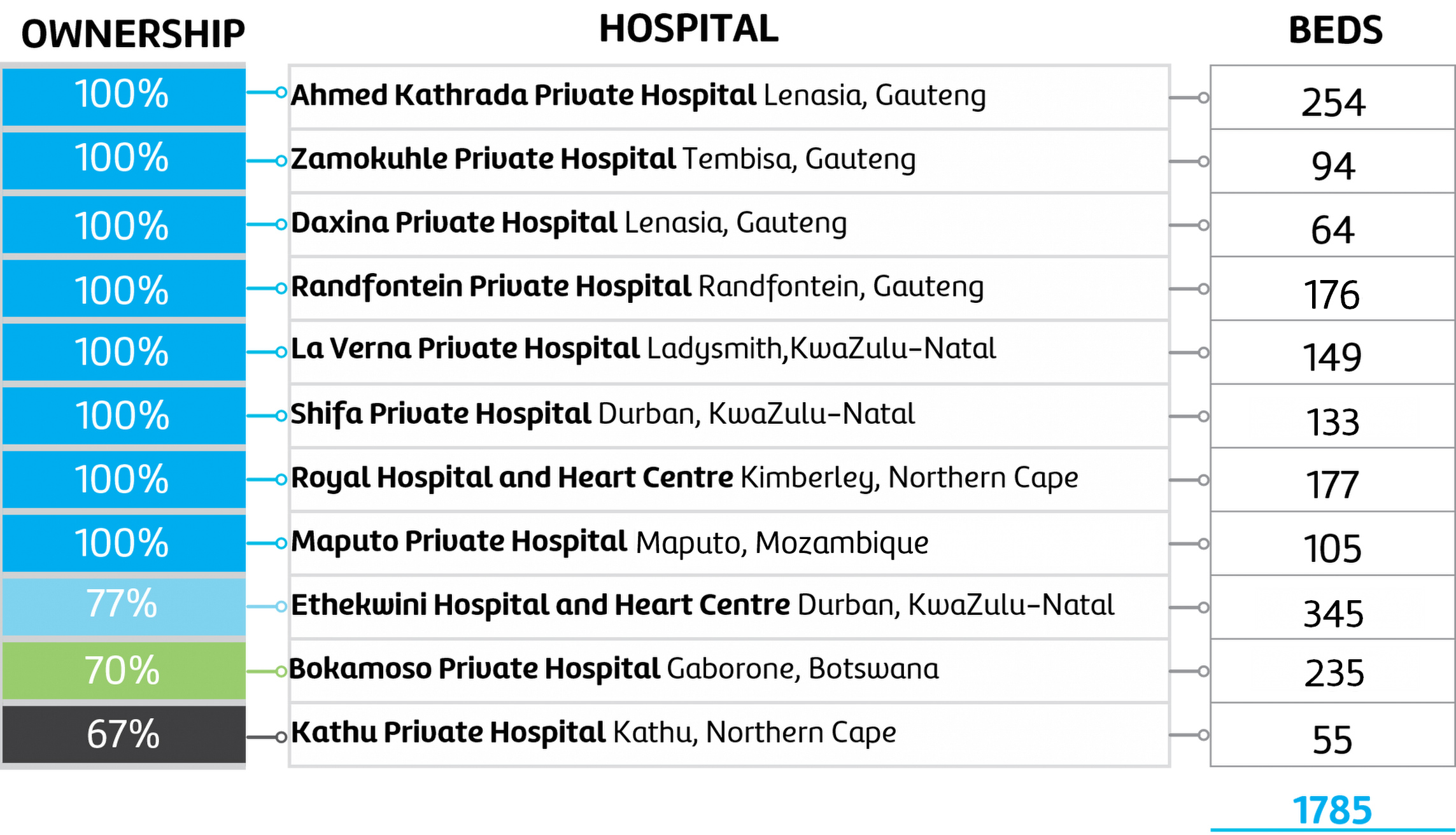 Lenmed's initial strategy of sustained growth and expansion has consistently delivered results, making us one of the leading independent healthcare groups in the country. With a solid foundation on which to build, the Group intends to establish a greater presence throughout South Africa, as well as to expand further across key African countries. In addition to private hospitals, we are broadening our strategy to include the management of stand-alone oncology and ophthalmic centres, to cater for the increasing demands of the continent. The potential for growth in these markets is significant.
Each new venture that Lenmed embarks upon is influenced by our core values of operating hospitals in a transparent and ethical manner while striving to achieve the highest standards of technology and medical care for the benefit of patients and stakeholders. Our strength lies in our ability to adapt our methods to suit local culture, ensuring the continued support and sustainability of our facilities.
Through our network of private hospitals in South Africa, Mozambique and Botswana, Lenmed provides quality healthcare services to our patients. Several of the Group's doctors are leaders in their fields of specialisation and are heads of departments at academic institutions in the various spheres of medicine.
At Lenmed, we consider our concern for our patients' well-being as a priority. To this end, our employees are fully committed to providing that extra degree of compassion and warmth. We regard this personal attention as setting us apart from our competitors.
PDI-owned: refers to previously disadvantaged individuals