Announcement by the Board of Directors at the Nelson Mandela Children's Hospital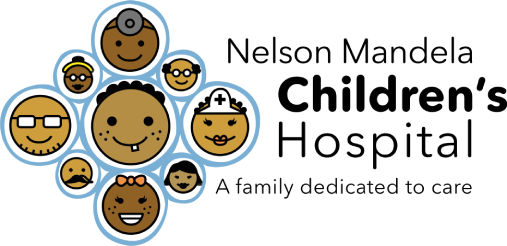 The Nelson Mandela Children's Hospital (NMCH) Board of Directors would like to make an announcement on the hospital operations as well as a new bold step in our journey.
It has been three years since NMCH commenced its operations on 21 June 2017.
During this period, NMCH has rolled-out a majority of its services, in a phased manner and in close consultation with the Department of Health and our academic partners.
We are immensely proud of the progress we have made during this period, much of which would not have been possible without the support of our partners, national and local government, our generous donor community, staff and valued patients and families.
This young facility, now the first dedicated children's hospital in Gauteng, also saw our teams perform the first on-site renal transplant with the Gauteng Health Surgical Team in June 2020.
This was achieved under the government-imposed national lockdown due to the Covid-19 pandemic.
We are in awe of the commitment of staff at the hospital who continue to provide care to patients and families under these challenging circumstances.
While our progress is commendable, we know that more can be done.
As our hospital emerges from its initial three-year start-up phase, the next phase entails significant scaling up of our operations. This includes accommodating a higher patient intake and a wider provision of medical services. To this end, the NMCH Board of Directors has resolved to deepen its operational capacity and expertise through the invitation of a suitable strategic partner.
It is with pleasure that we announce the Lenmed Group (Lenmed) as our new Strategic Partner to take our hospital to new heights.
The Board identified synergies with Lenmed as far as our hospital's culture, values, the interests of staff and working across multi-sectors including partnerships with government, among others. Lenmed will therefore join this legacy project on 1 December 2020.
Chair of the NMCH Board, Mr Phuthuma Nhleko, says that this partnership is in keeping with NMCH's ethos of universal care and mixed-funding business model, "NMCH remains a Mandela legacy organisation with a public-benefit mandate. The board sees this partnership as a critical step in ensuring that we scale up operations to build on our progress so far. This will bring us a step closer to realising our vision of providing holistic health services for the African child by ensuring that more children in need of the specialised services available at NMCH are able to access these in a manner that compares with world standards."
The Lenmed Group will enter a five-year-partnership with the hospital and report to the NMCH Board of Directors on its progress.
CEO of Lenmed, Amil Devchand, says that it is an honour for the health group to partner with NMCH. "We are immensely aware of the great history of this institution and the vision of its founder, our beloved president Mr Nelson Mandela. It is a great privilege for Lenmed to work in partnership with the hospital, while preserving its ethos of universal care to ensure that more children can benefit from its services for generations to come."
The NMCH Board of Directors remains confident that this partnership will redefine healthcare in our country and bring us closer to a less iniquitous society.
NMCH is a 200-bed specialist paediatric referral hospital in Parktown Johannesburg, providing services including: Cardiology, Renal (including Dialysis), General Paediatric Surgery, Neurosurgery, Cardiothoracic Surgery, Ear Nose and Throat (ENT) and critical care in the form of Neonatal and Paediatric Intensive Care Units. These are supported by Radiology, Anaesthesiology and Allied Health Services.
For more information, please contact Michelle Naidoo, Lenmed Group Marketing Manager, +27 (0) 87 087 0610 or [email protected].